Welcome to BMX Society community forums
Register now to gain access to all of our features. Once registered and logged in, you will be able to create topics, post replies to existing threads, give reputation to your fellow members, get your own private messenger, post status updates, manage your profile and so much more. This message will be removed once you have signed in.
Login to Account
Create an Account
Skywaydays
Skywaydays
Member Since 18 May 2009
Offline
Last Active May 01 2012 10:52 AM
About Me
Hi guys, welcome to my lounge....
Pull up a chair, sit down n have a read & check out some pics.
I will add new & better pics over the next few weeks.

I would like this to be my personal page that contains the history of bikes in my life & hope that it can offer some good reading for you guys...

Enjoy!
Born -

Narranderra NSW


Married -

my Beautiful Wife sandy with 2 kids - Ashton & Biance - 5 & 2yrs old....


residence -

Coomera, Gold Coast.


Occupation -

Territory Sales Manager For Dirt Works Australia, High End MTB n Road Wholesalers.
- BMX -
Started Racing -

16.01.82 at BMX Dickson Union Raceway Canberra. Stopped in 1991 to race MTB.



Started racing "again" -

2002 till present.



Sponsors -


DSP Racing 82-84
Skyway Recreation Jan 84-87 with PRM race gear 86.
Maxxim racing Products 87.
Skyway Recreation 88-91.
Sun Ringle 2002 - 2004.
Maxxis - 2004-2005
Sun Ringle 2009





Hobbies n Interests -


BMX Racing, Riding & Collecting.
Wakeboarding
Snowboarding
Racing my Nitro Truggy & Buggy's
Oh & most importantly - BMX Racing, Riding & Collecting.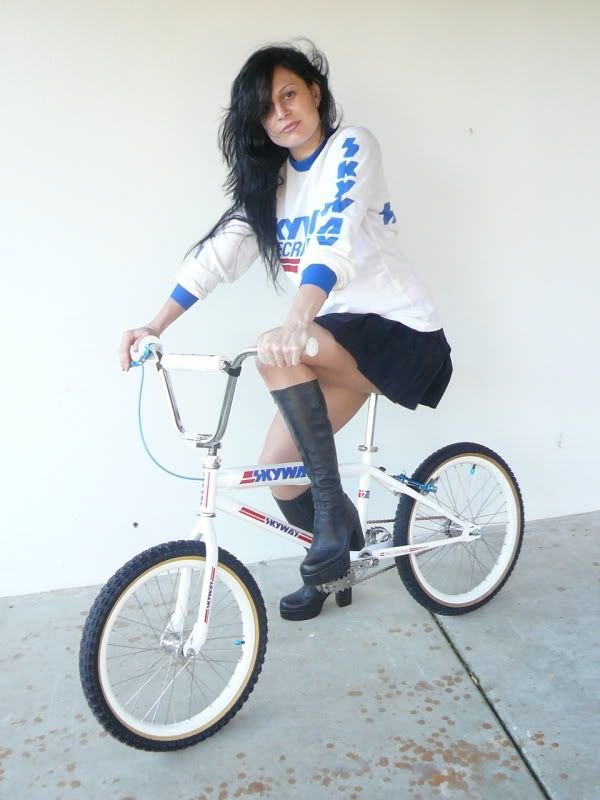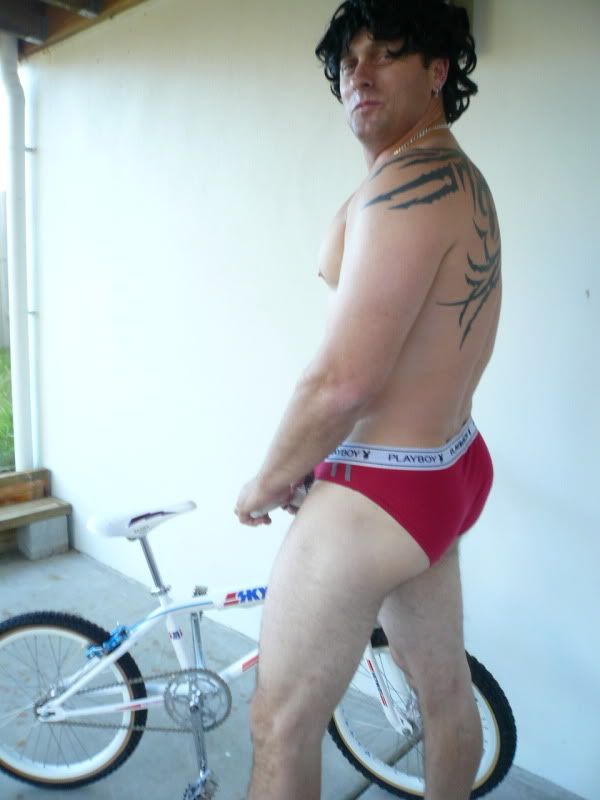 - MTB -
Started MTB 4x & DH - 1988





Last MTB Event -

Red Bull All Terrain MTB Challeng at Jindabyne. 2001



Best award -

Silver X-Games 4x on Ice at Perisher.


National Titles -


Nat No2 trials 1988
Nat No1 Trials 1989
Nat No1 DH Goulburn 1990
Nat No1 Trials Goulburn 1990
Nat No1 Dual Slalom 1992
Nat No1 Dual Slalom 1993
Nat No2 Dual Slalom 1994
Winner of the Moore Park 4x in Sydney Centre 1994



Sponsors include -


Pace Racing Europe
Mountain Cycle - 5yrs
Schwinn USA With AXO as Clothing sponsor - 97-98
Back to Mountain Cycle 98 to retirement 2001 With Maxxis as Co-Sponsor.



My 1st Ever Magazine Cover, 1991, Yep thats a super Rare & Legit Revcore MTB...

...
---
Community Stats
Group

Users

Active Posts

36

Profile Views

4,082

Member Title

Member

Age

49 years old

Birthday

November 27, 1969

Gender

Male

Location

Gold Coast Australia

Interests

BMX Racing
Old School BMX Racing
WakeBoarding
My Family n 2 Kids.
Friends
Skywaydays hasn't added any friends yet.
Viewing Profile: Skywaydays