All prices are shipped in the Cont. US. No Intl. shipping at this time. Please call dibs in this thread and send Paypal payment to: blikum@pacbell.net
To say these are rare is an understatement. 24 x 1.75 Yellow label Mitsuboshi Comp III's. Good condition, most of the tread still on them. I'll throw in the tubes gratis. These will ship flat. $375 shipped.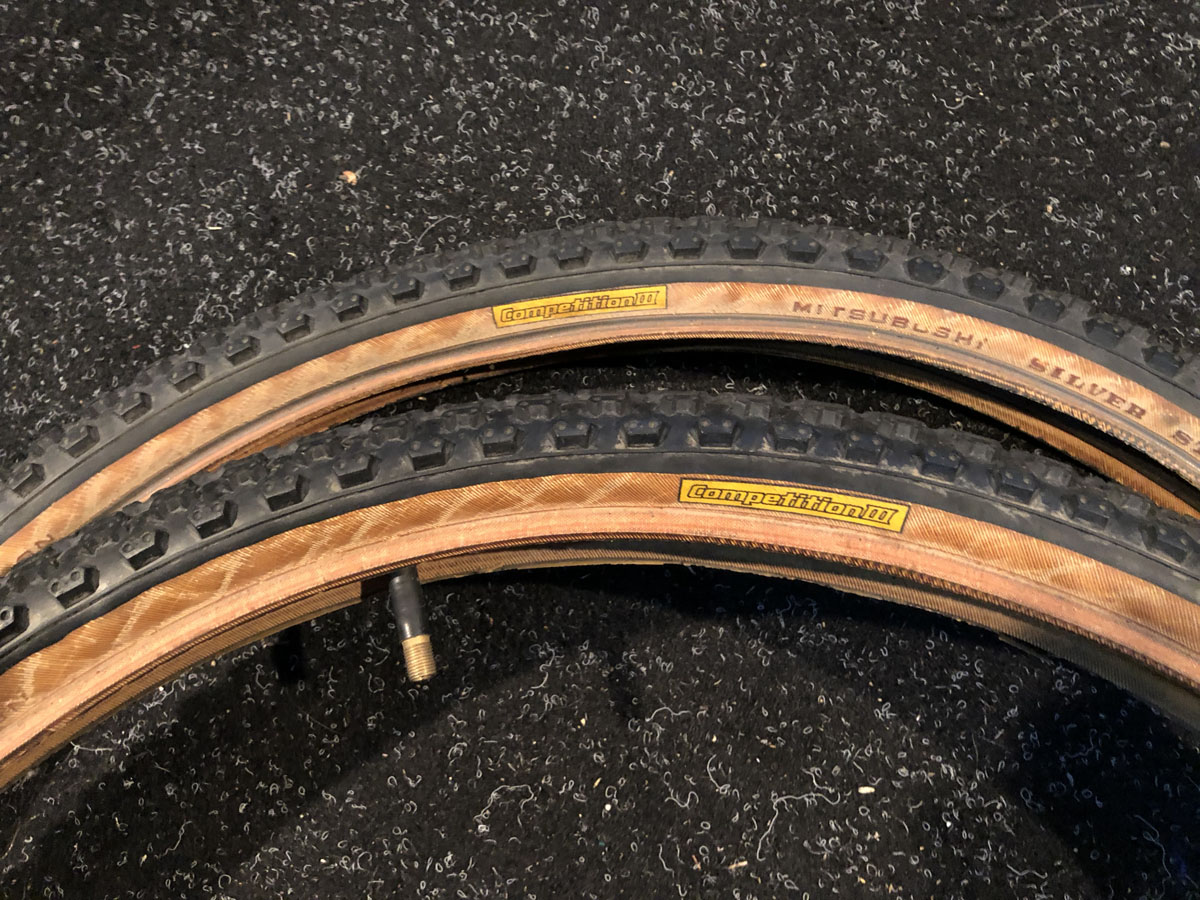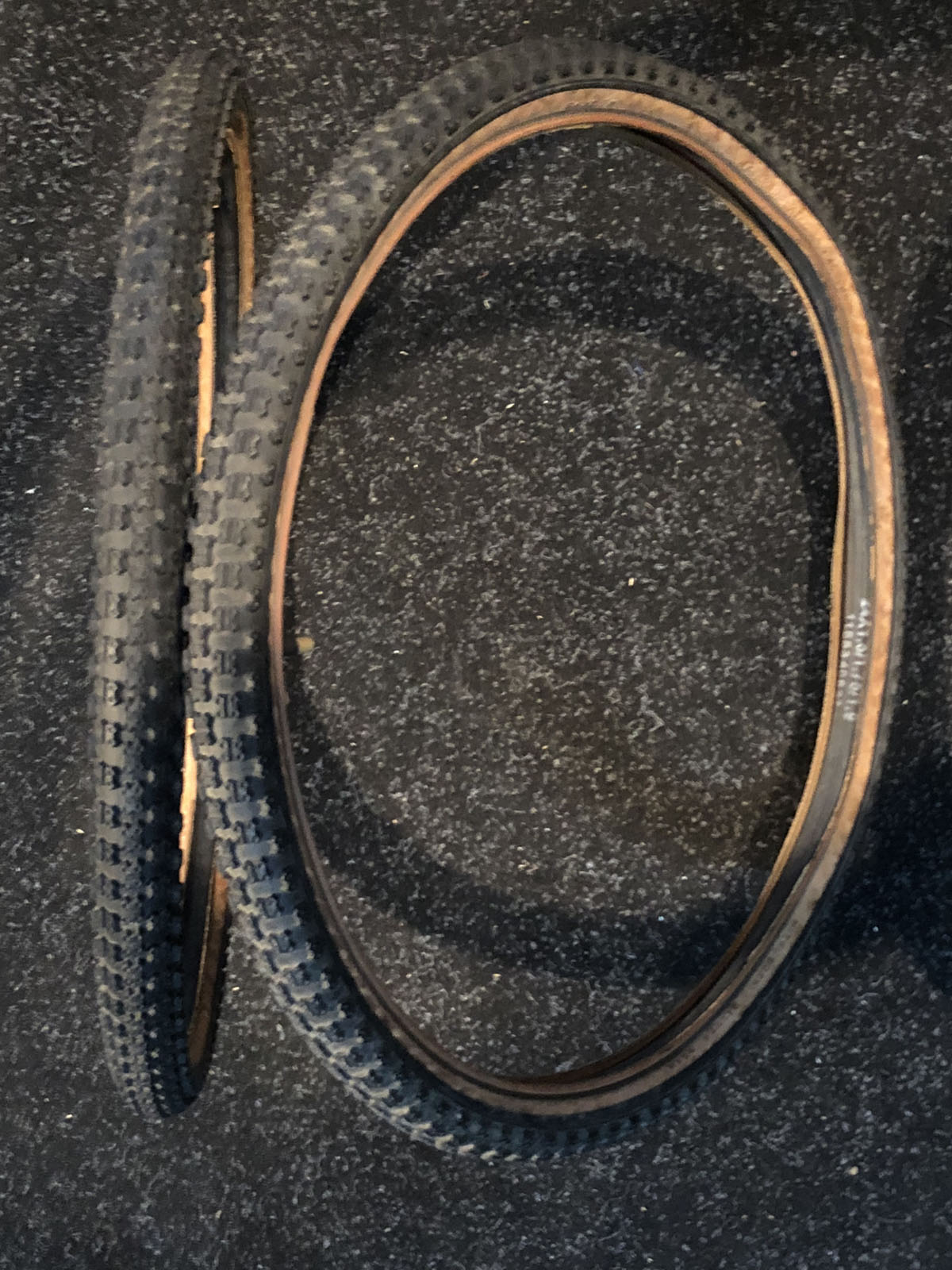 24 x 1.75 Araya 7x's laced to 1st gen Phil Wood hubs with black anodized alloy nipples. The hoops were NOS prior to being laced, that was about 15 years ago. They are perfectly staight and spin great! The Phil logos are very clear and the hubs are in decent condition with signs of ageing. Comes with Suntour freewheel. $575 shipped.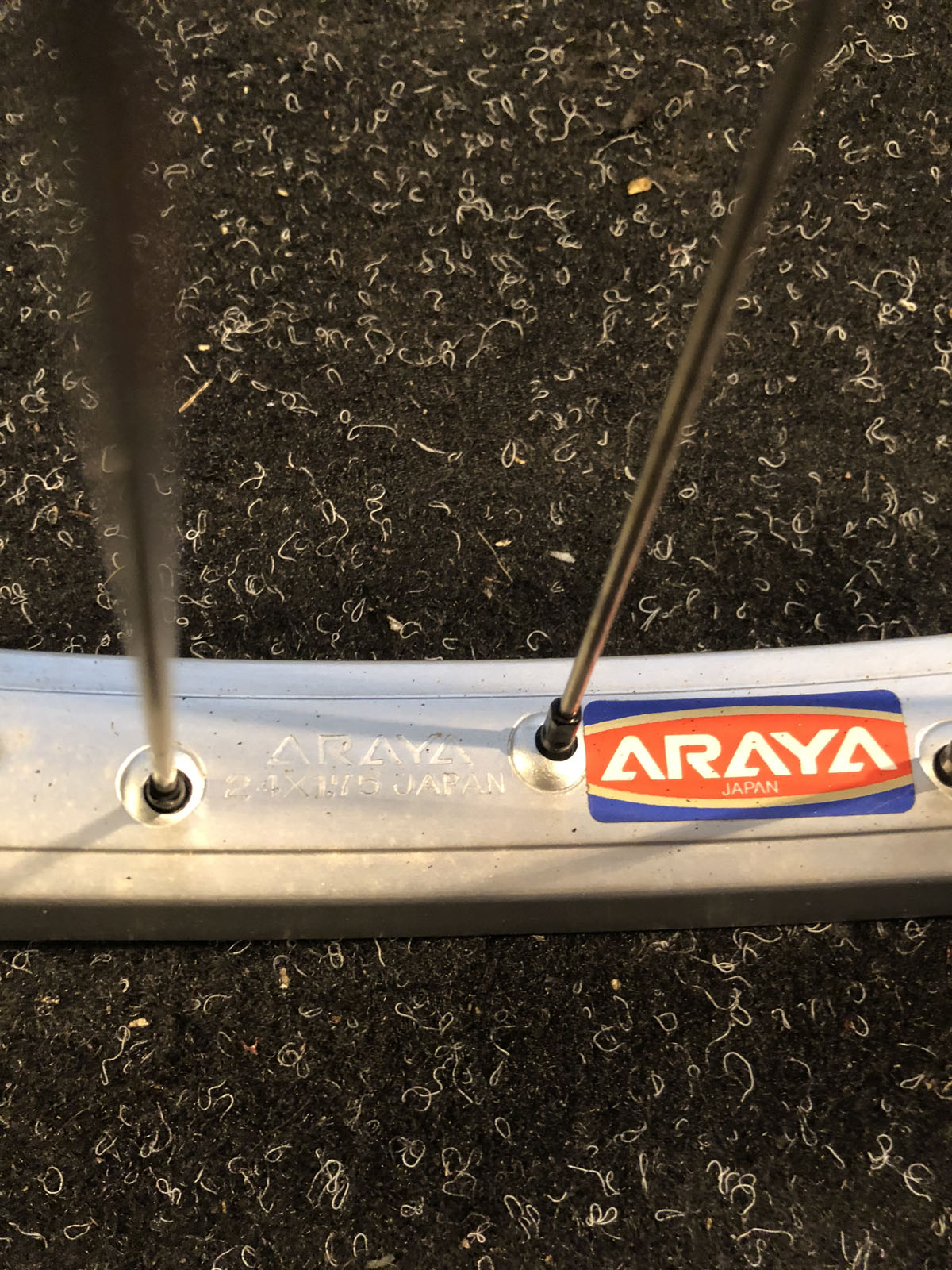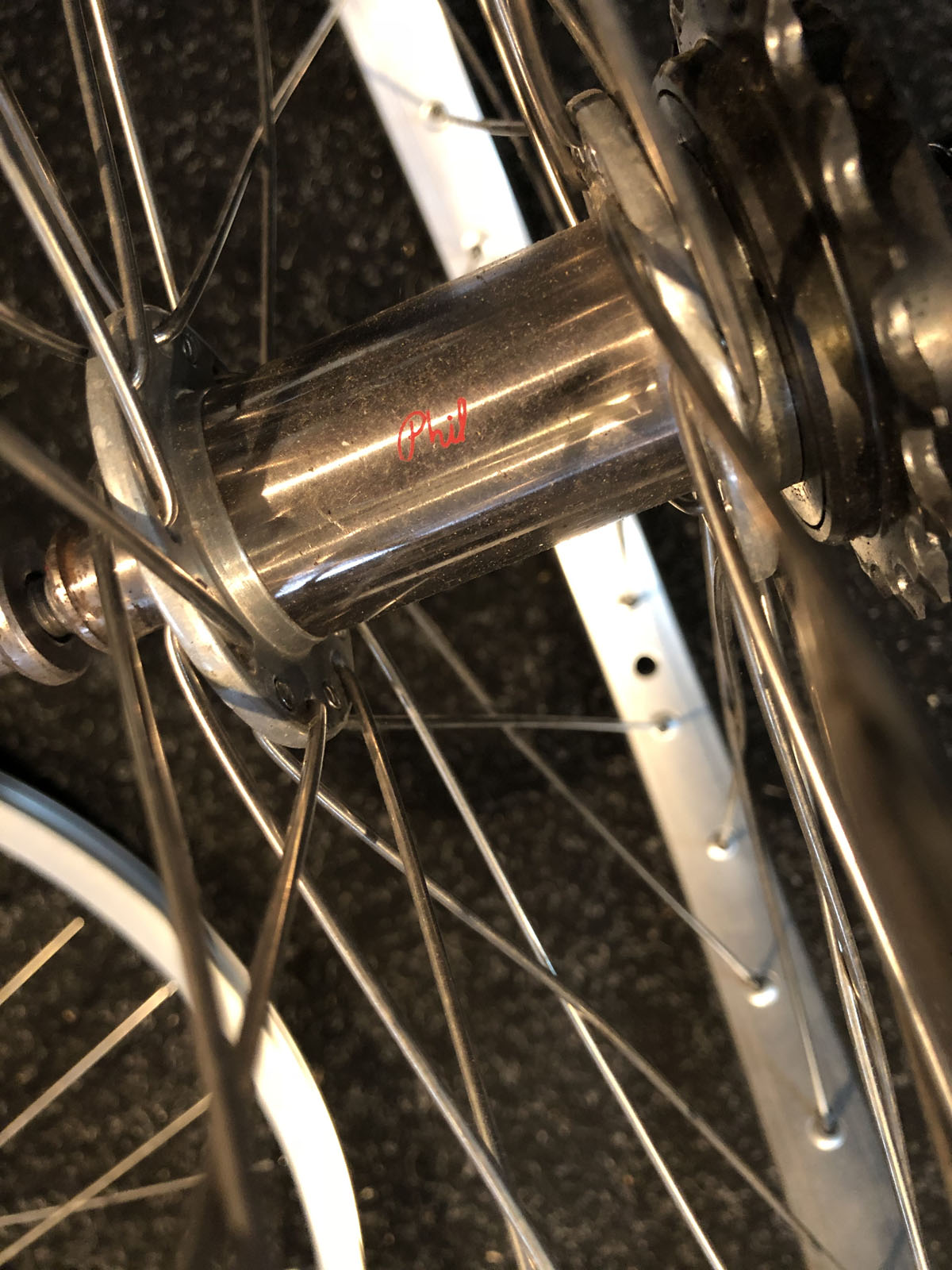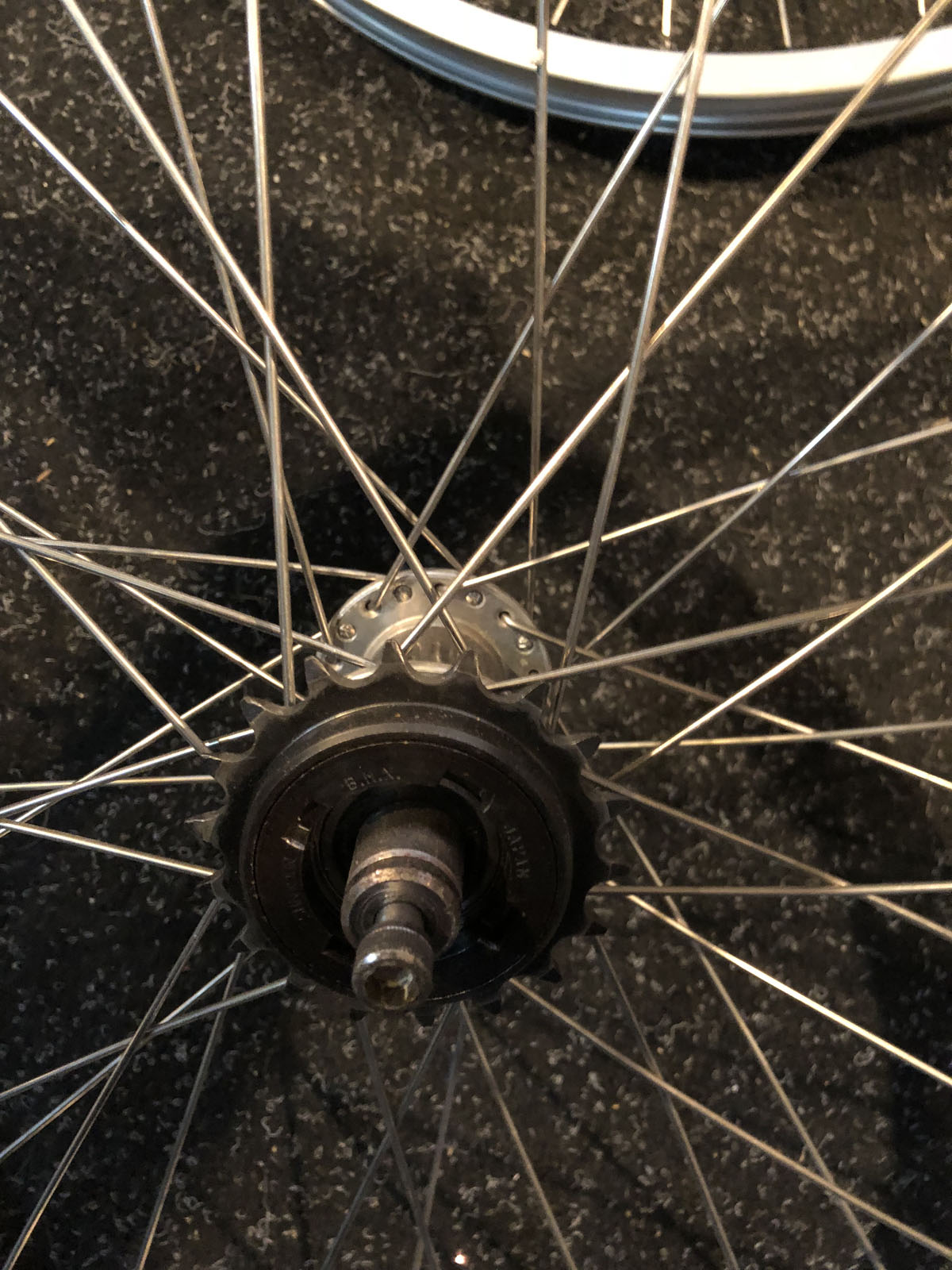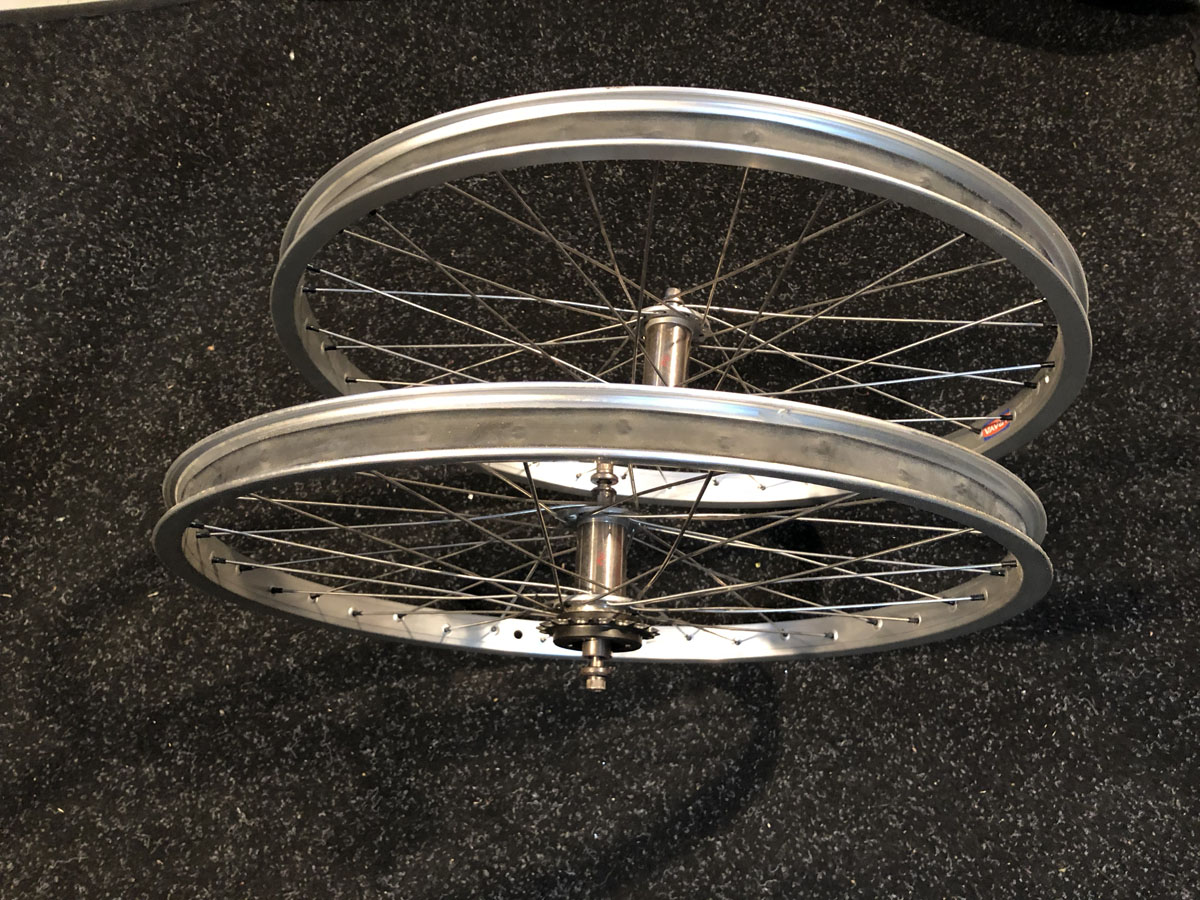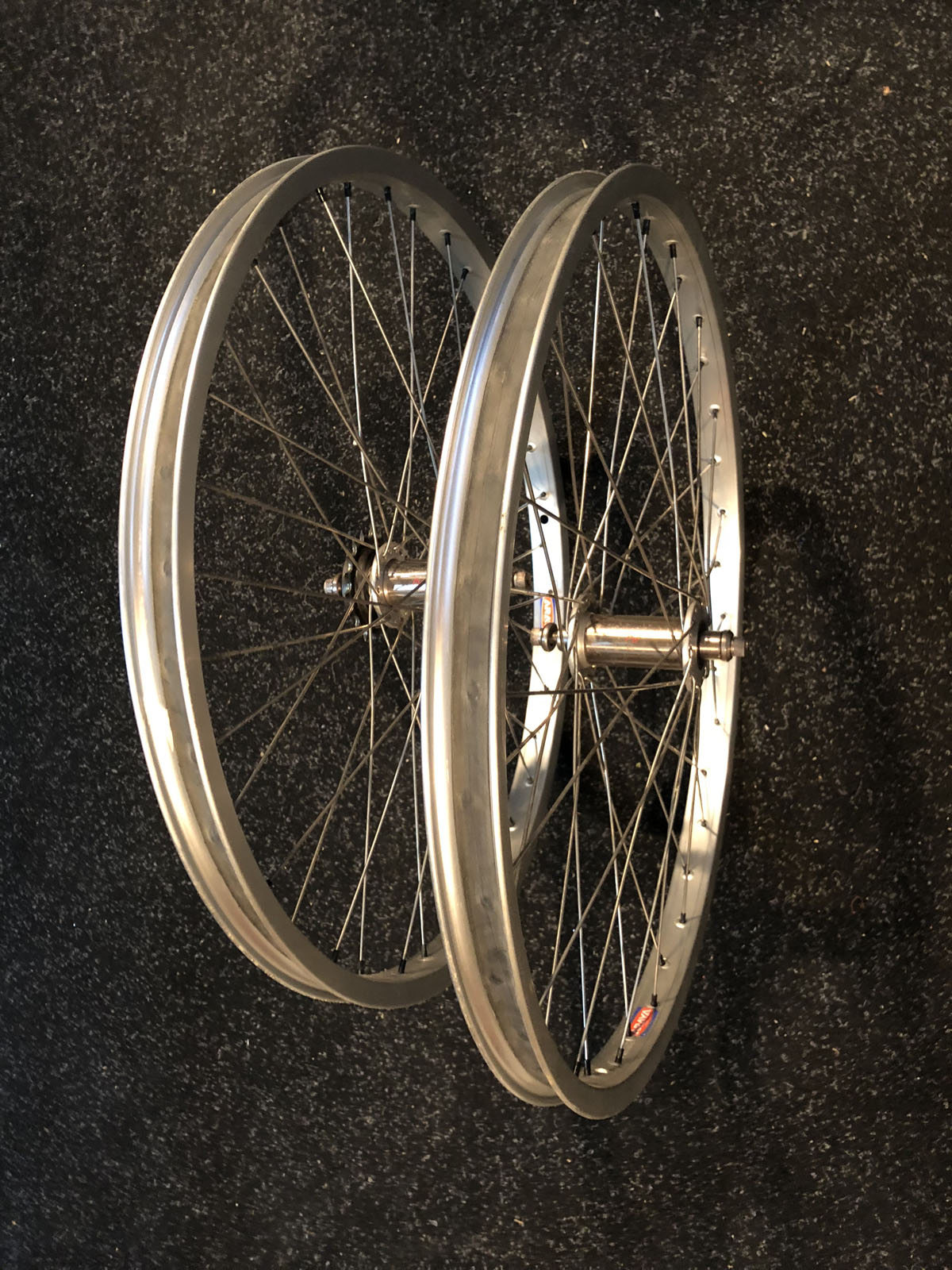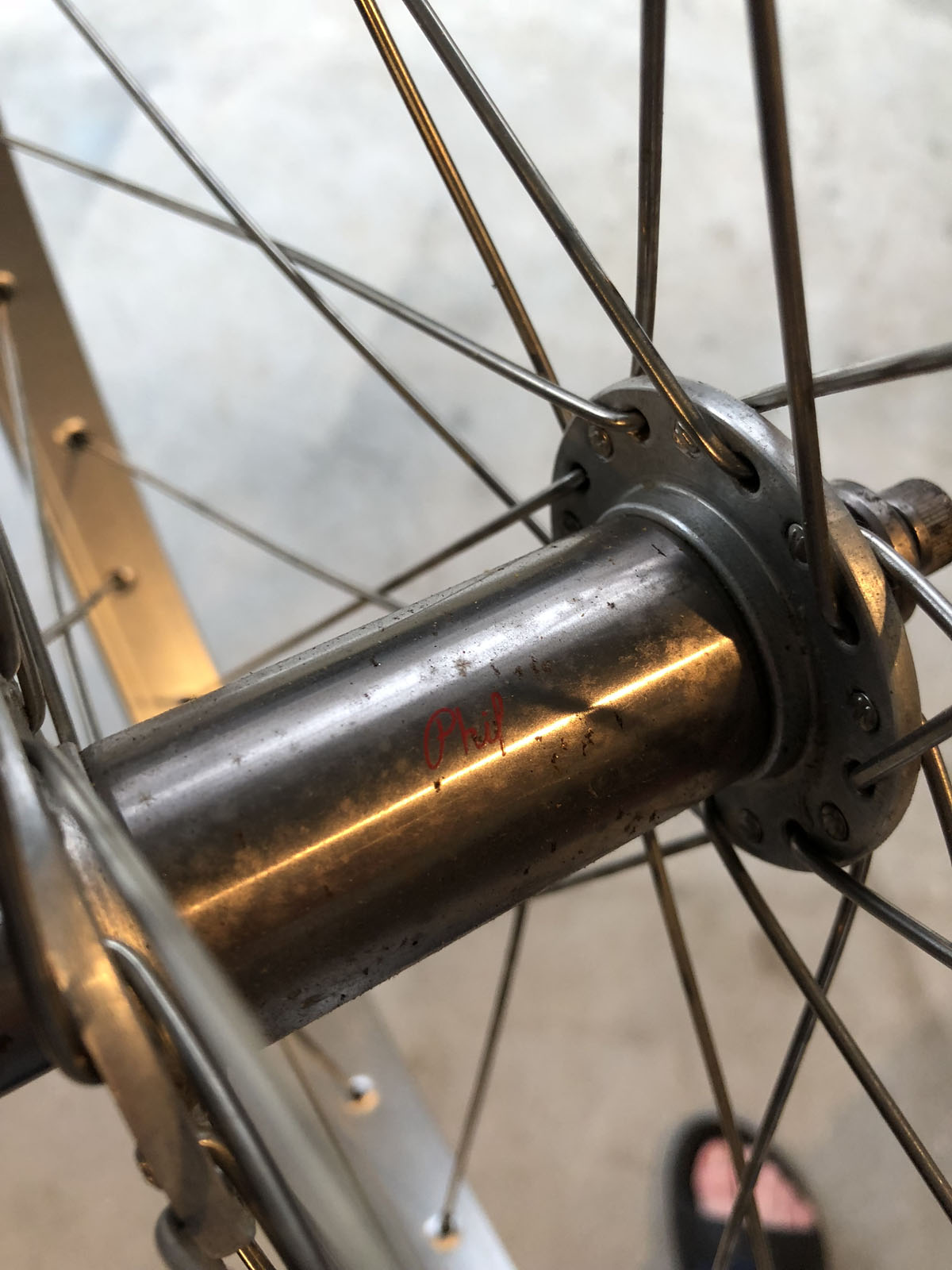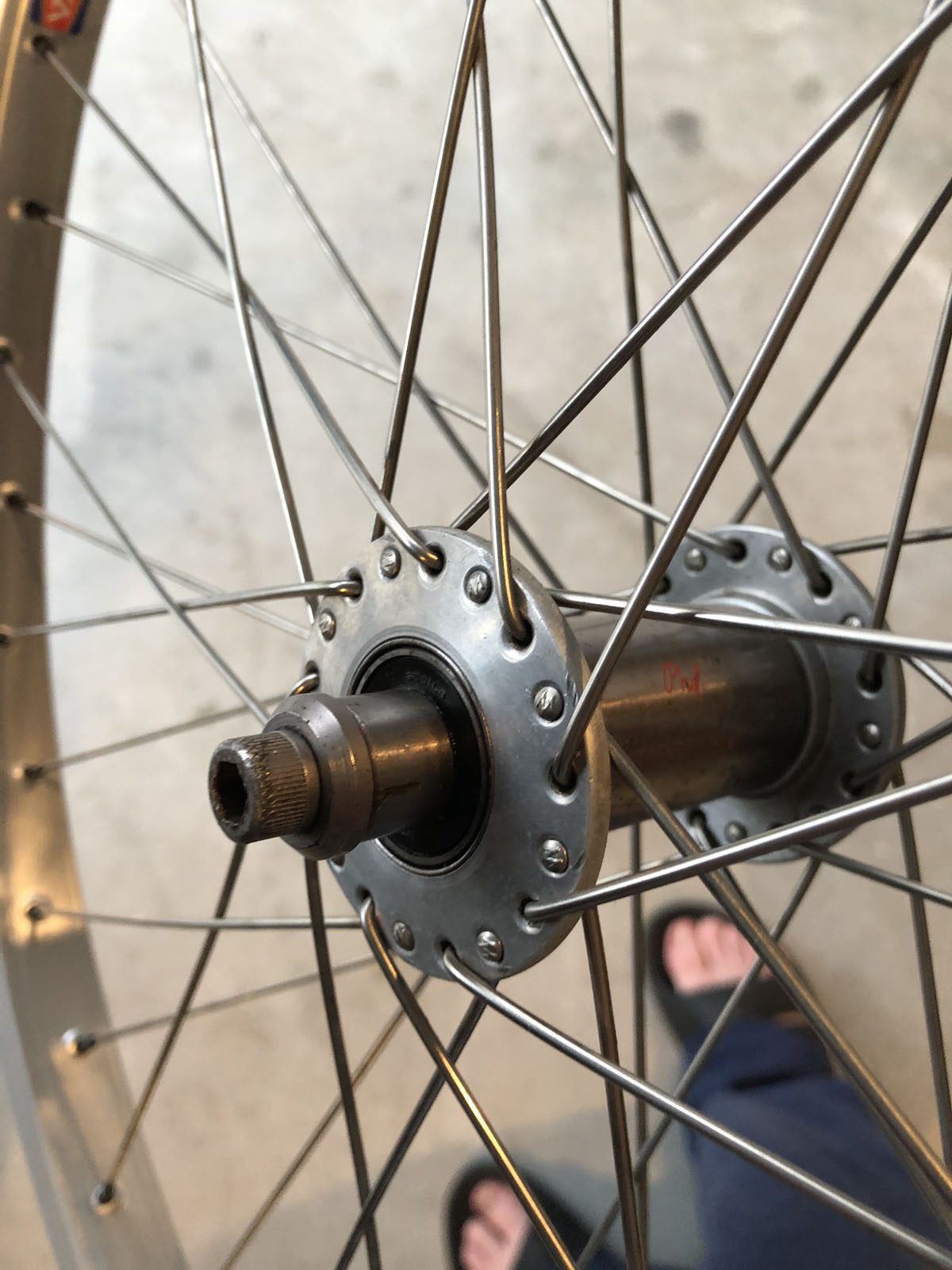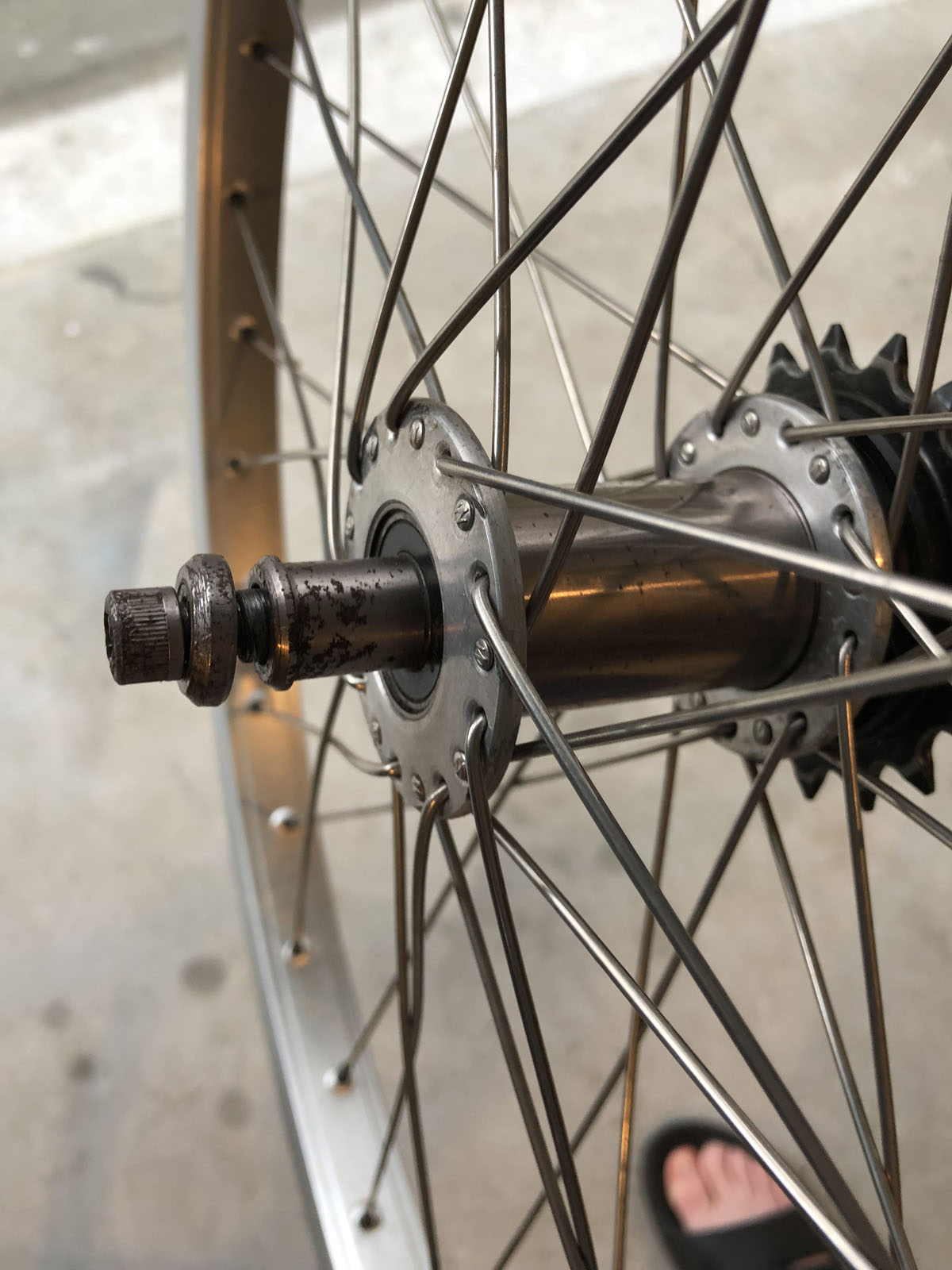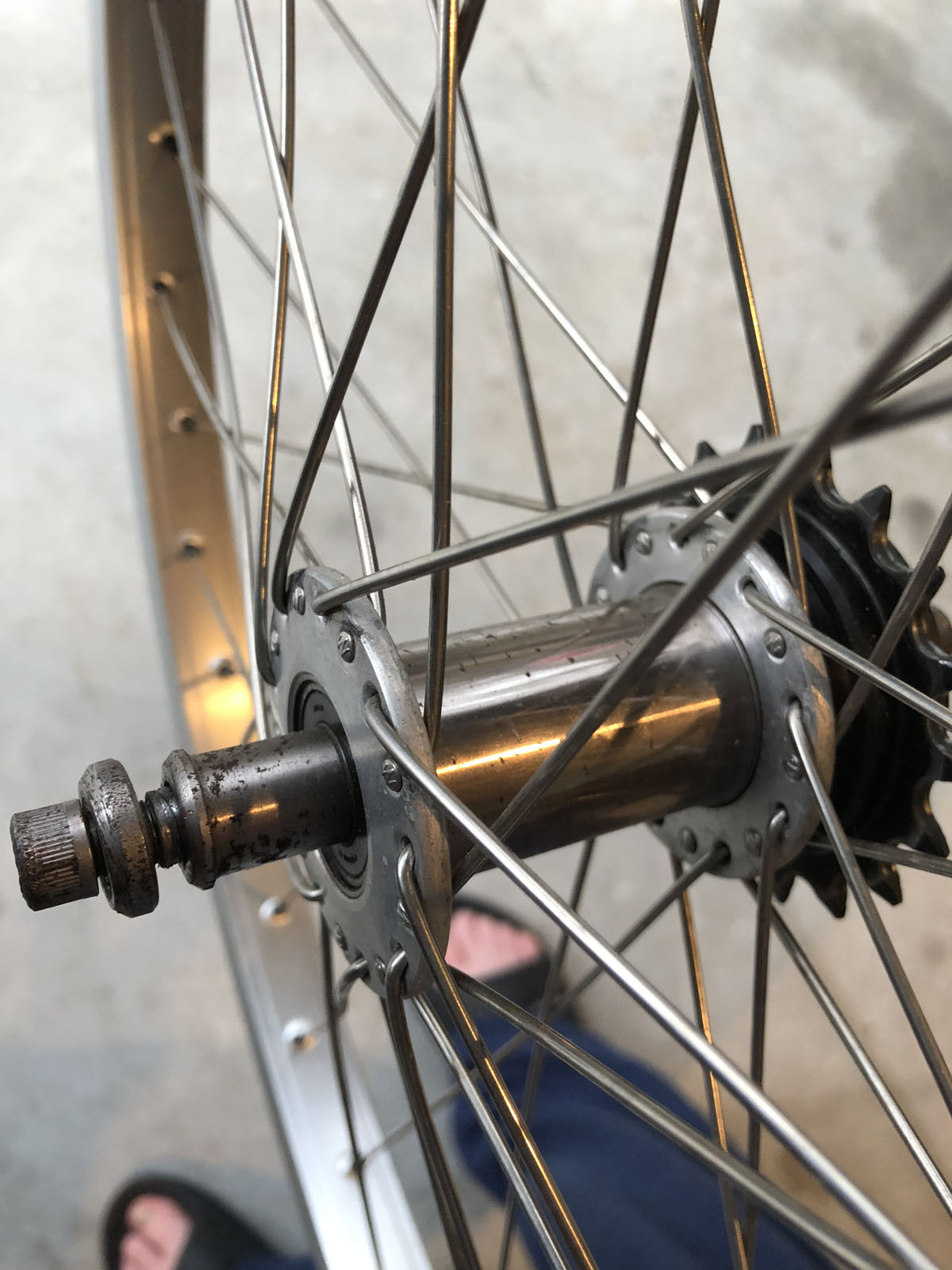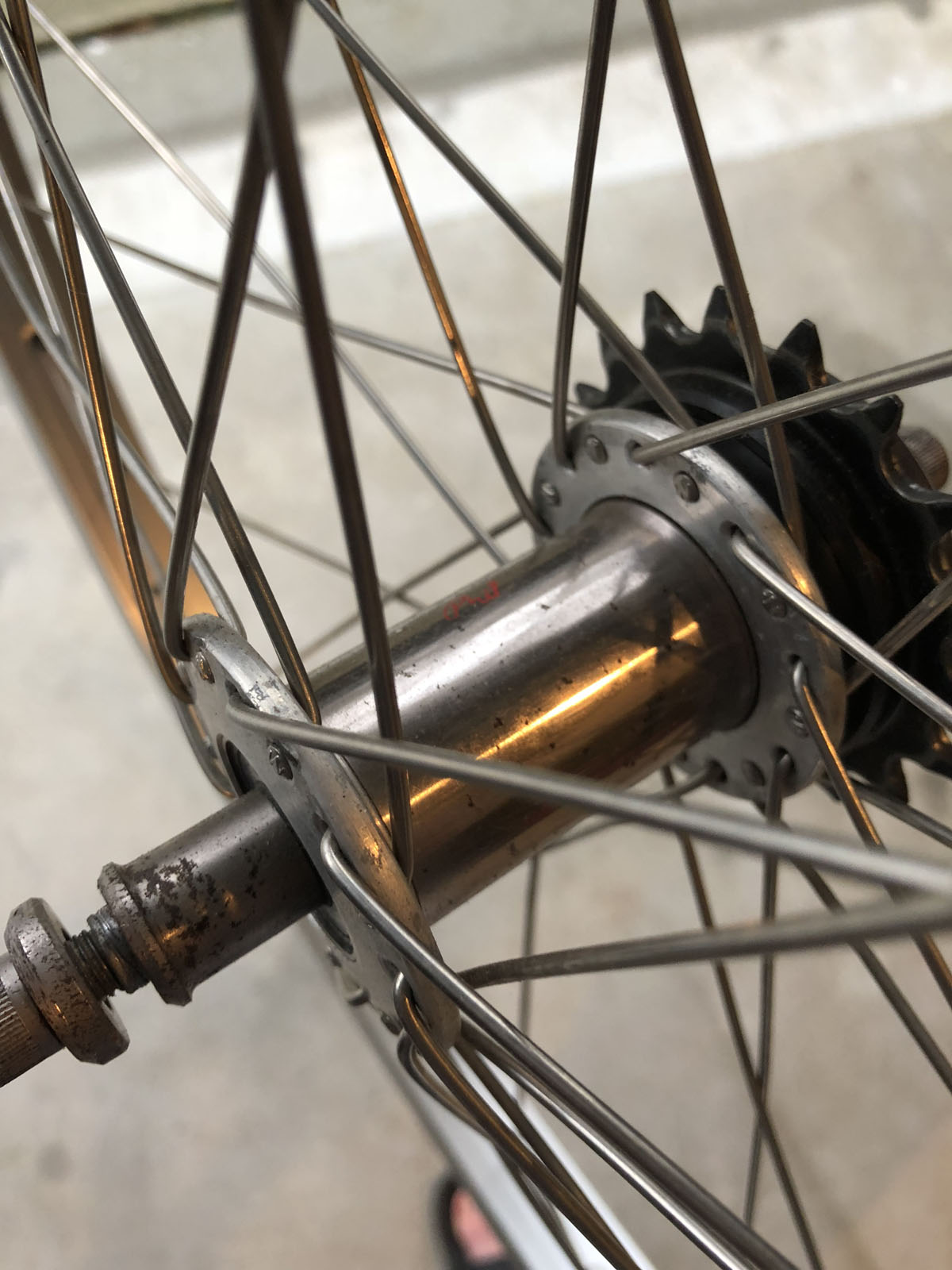 Pretty rare curved finned Matthauser brake pads for cantilever brakes. The posts on these pads are NOT threaded. $80 shipped.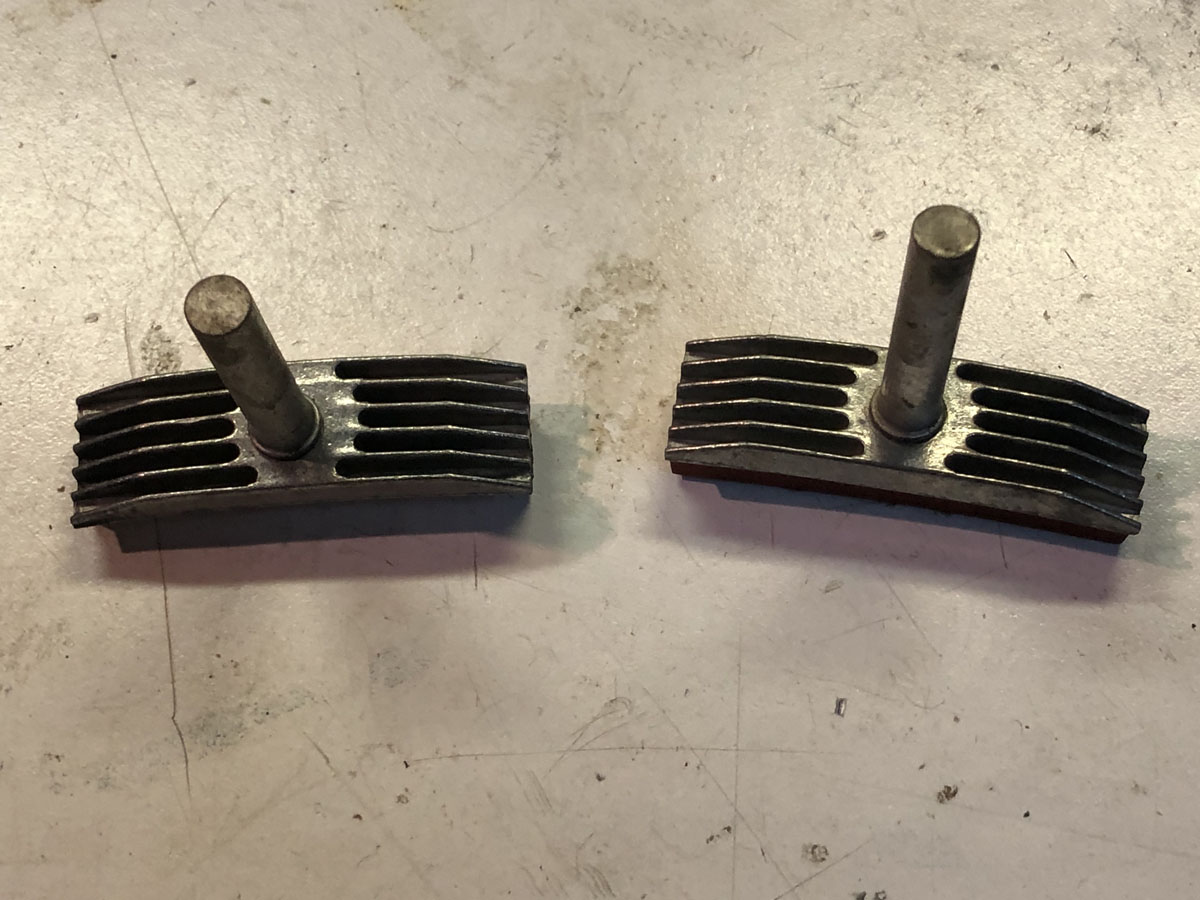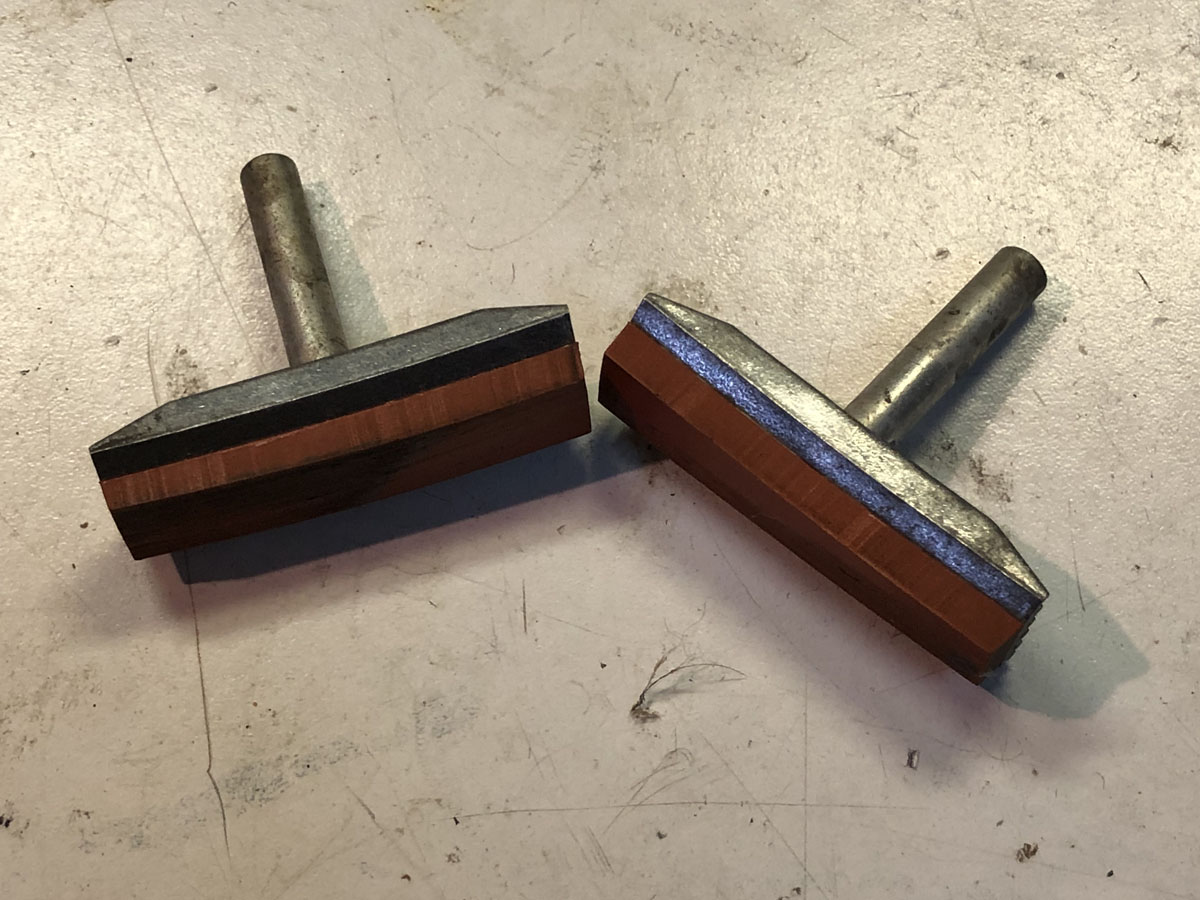 Shimano One Key release. Installs in place of dust cap for easy crank arm removal. $40 shipped.
Repop Powerlite headtube decal. $20 shipped.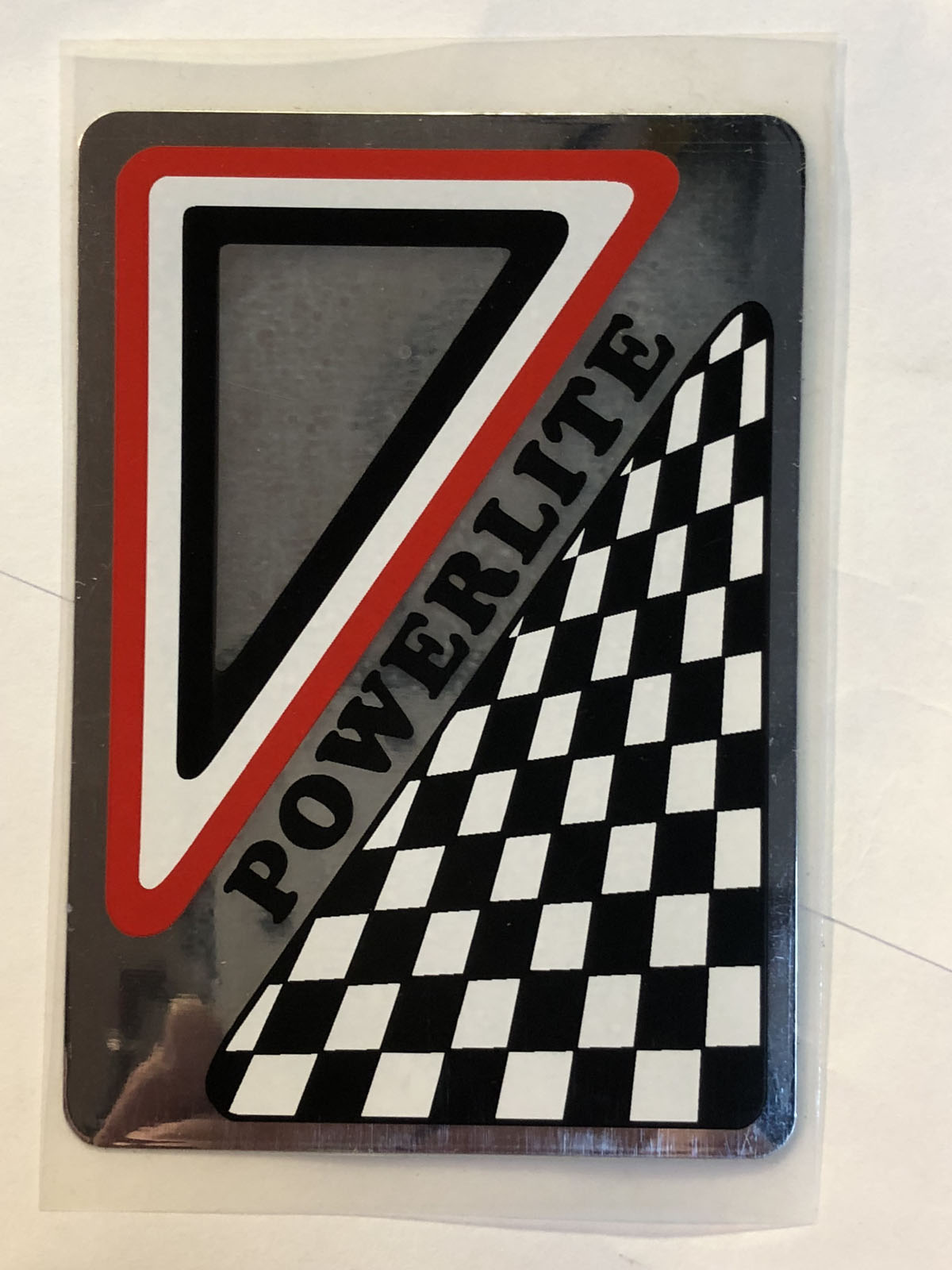 Shimano drilled chainring. 42t. Fits Shimano cranks, so I believe 144 bcd. I love this chainring! But if you want it... $75 shipped.
SR double bump or "Jelly bean" stem. Red anodized. A bit faded, but still looks great installed. $85 shipped.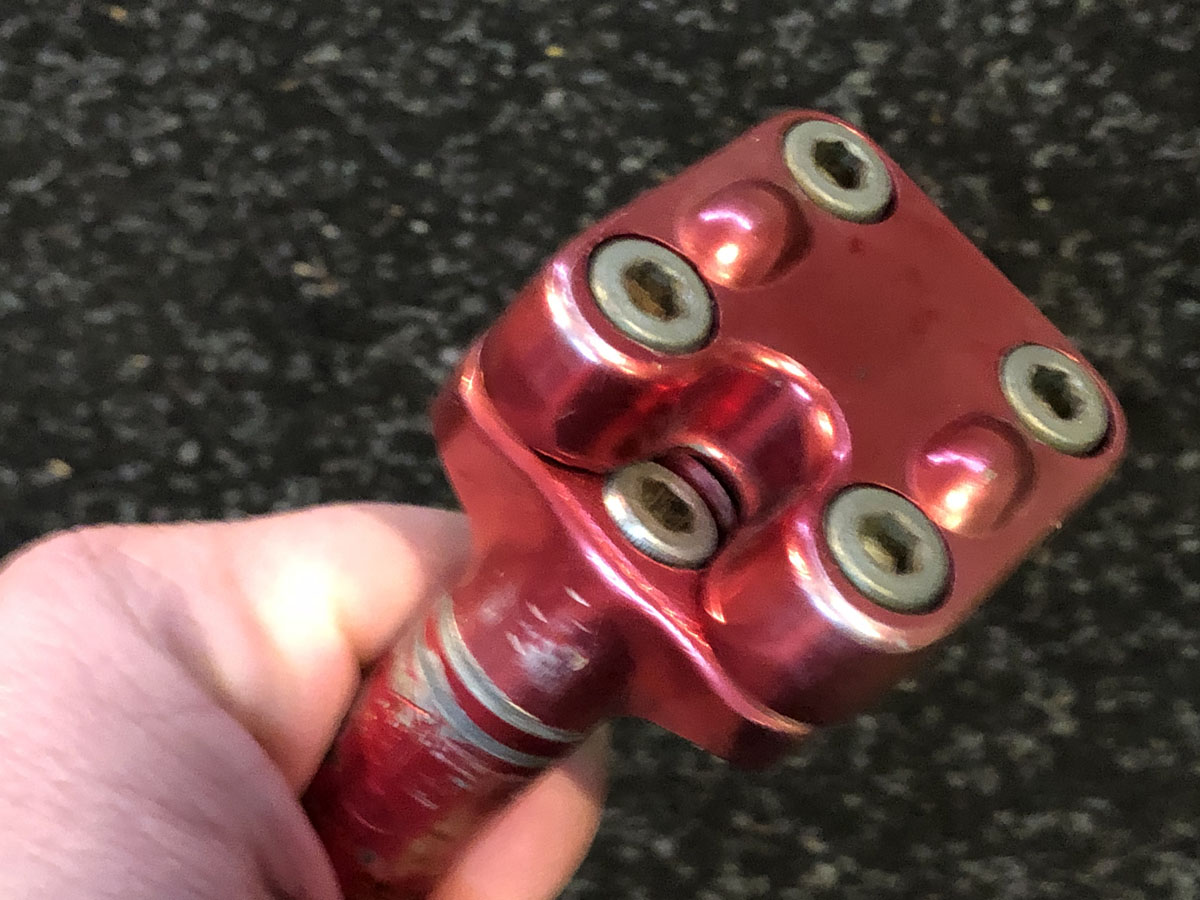 Cinelli Unicanitor leather seat. Mmmmmm, sweet Italian goodness. Very nice condition. One scuff underneath where the seat guts hit the cover. $225 shipped.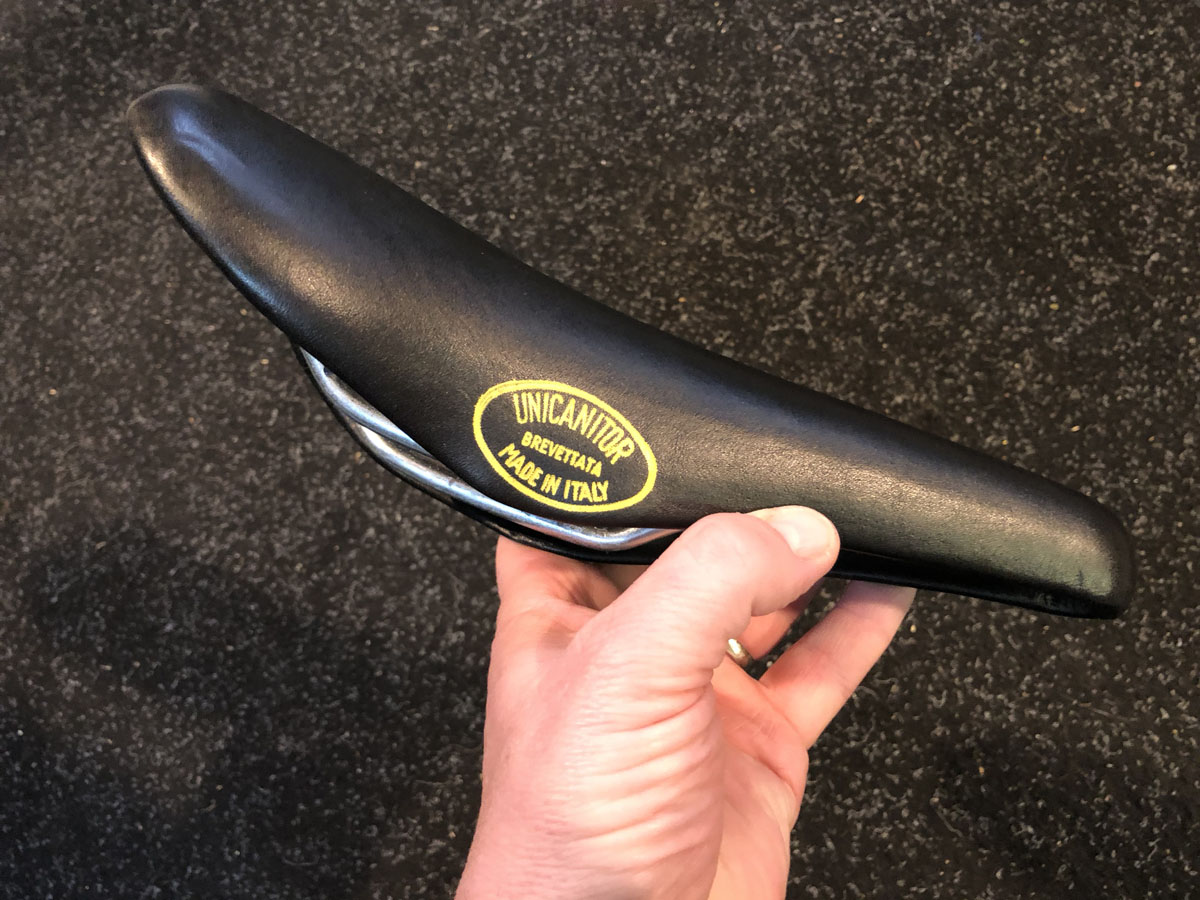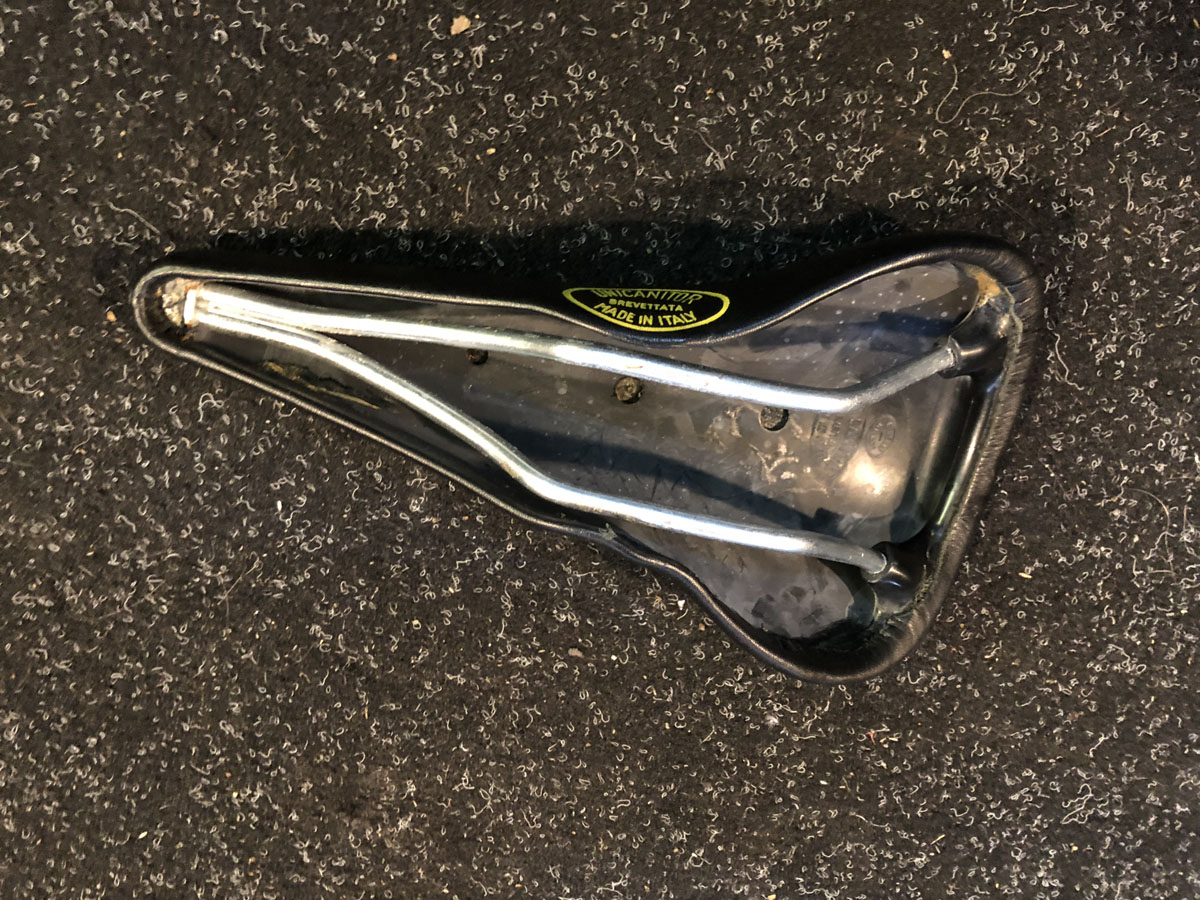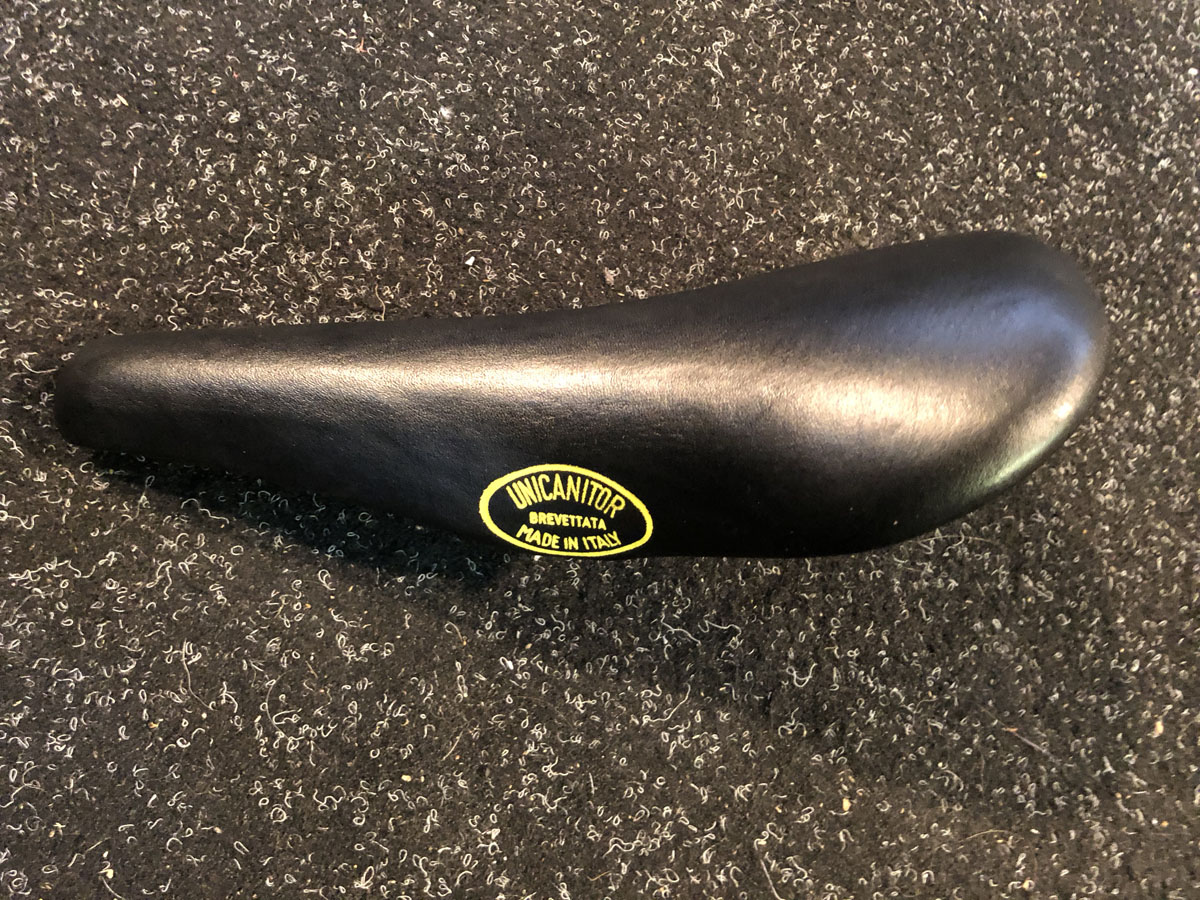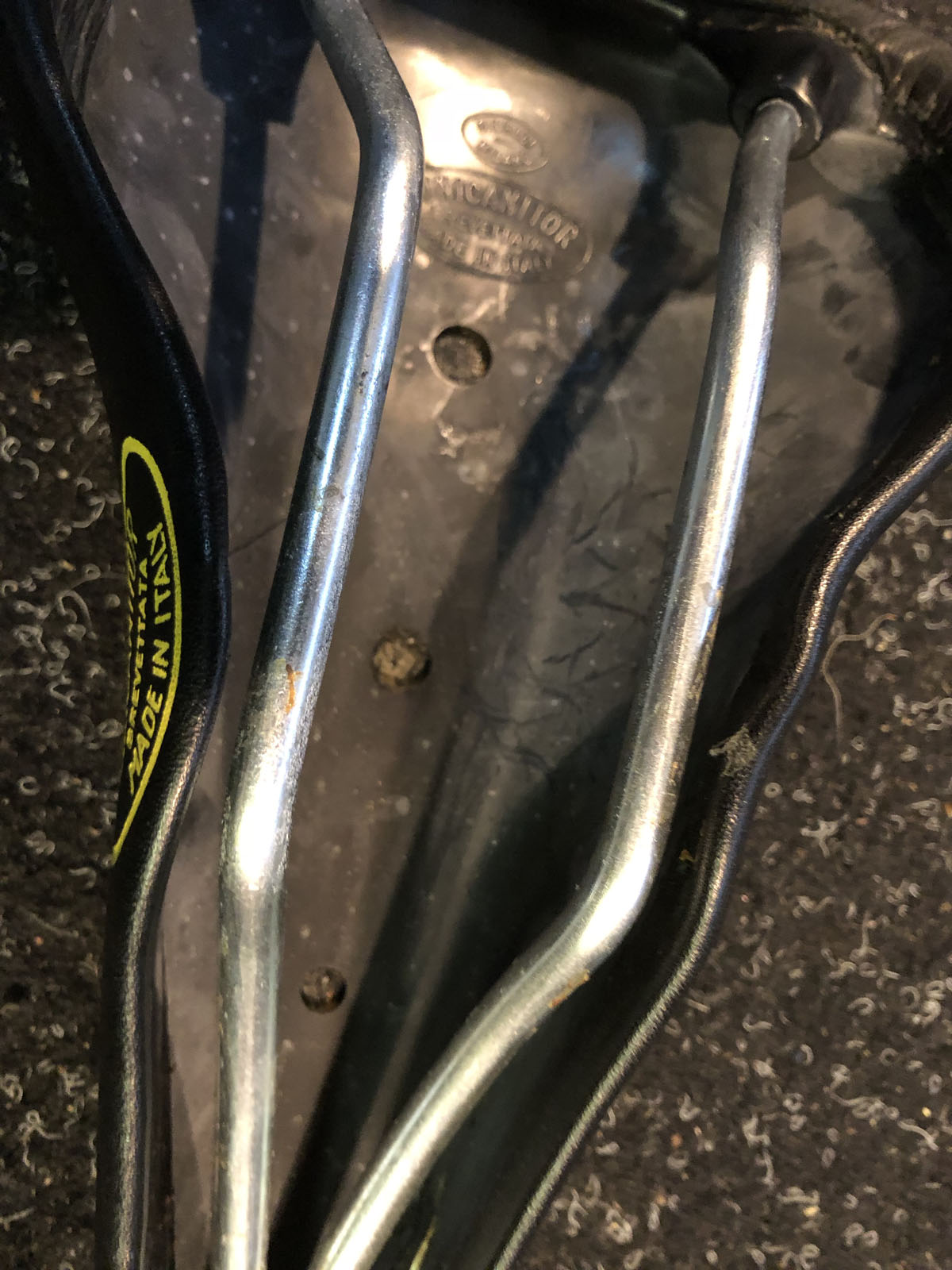 Weinman "Team bend" brake lever. Rear right side lever comes with red lever cover. This is a pretty trick lever. $65 shipped.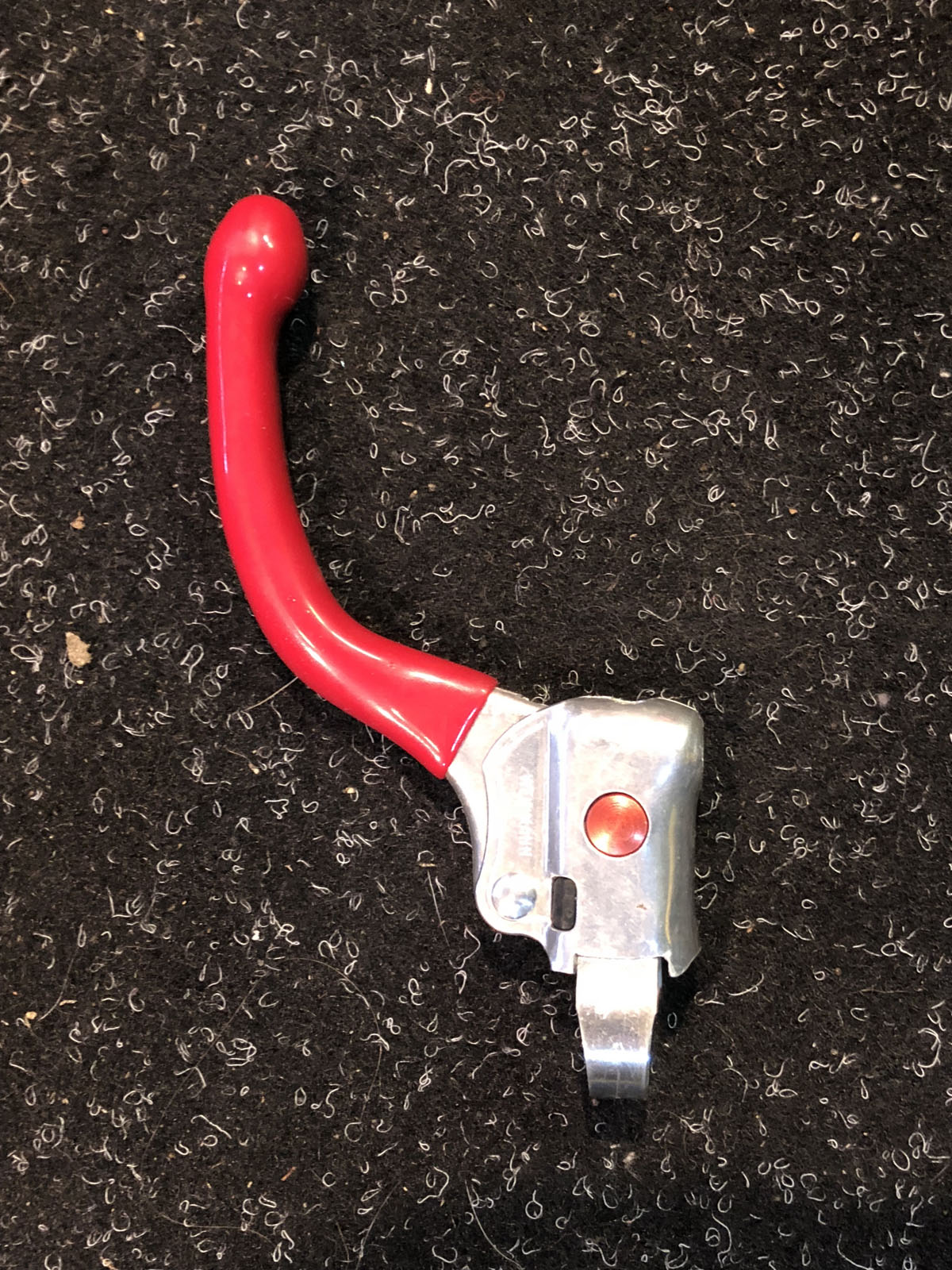 b]
Xcaliber seat post clamp. Shows minow scuffs from being installed. Not much else to say. $55 shipped.[/b]